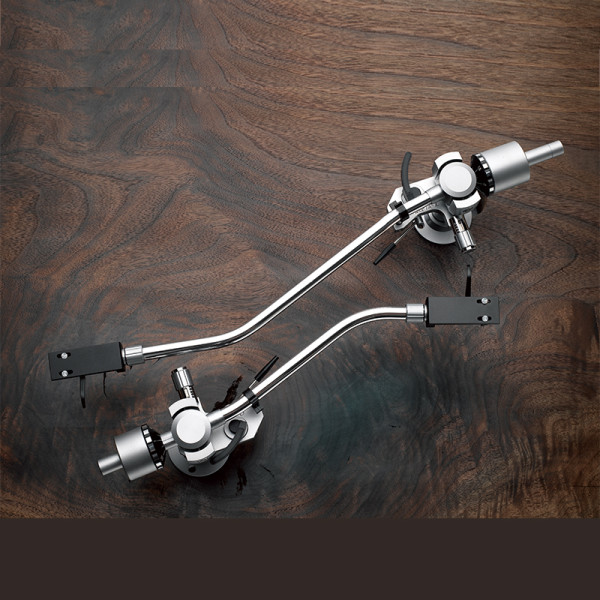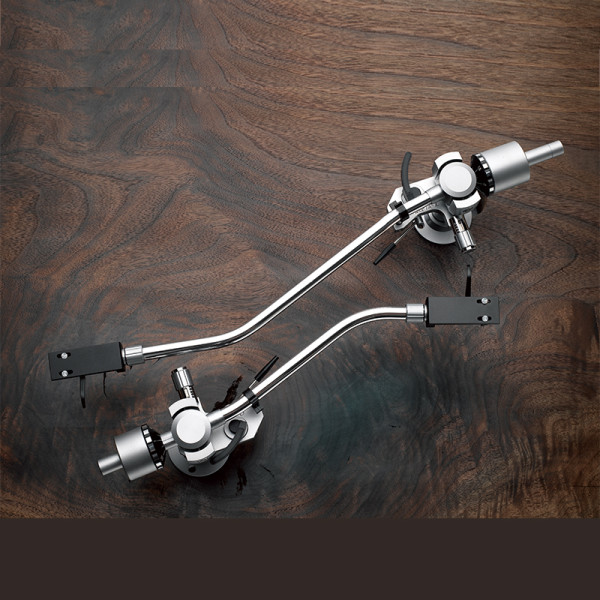 Sorane TA-1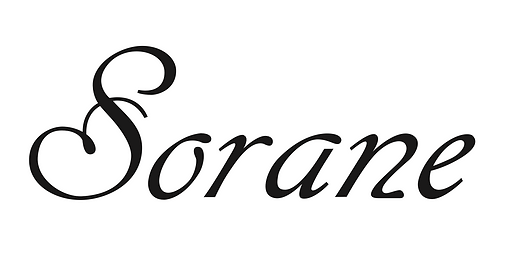 contact us for the deadline
The Sorane TA-1 and TA-1L are the perfect choice for audio enthusiasts seeking the best possible audio quality. Its accurate and responsive playback is rich and free of extraneous noise, providing a high-end audio experience.
The TA-1/TA-1L tone arm is a curved "S" shaped arm with a rather classic design. It is detailed in two versions:

    TA-1 is a 9" arm, ideal for high to medium compliance cells.

    TA-1L is a 12" arm for medium to low compliance cells.
The rear counterweight can be exchanged, the antiskating is adjustable via the knob on the side and the bayonet cell holder can be removed at any time.
Un bras de lecture pour platine vinyle qui se respecte doit avoir une sensibilité et une stabilité suffisantes pour récupérer les signaux de bas niveau. La qualité des roulements est également primordiale, surtout pour les bras de lecture de la gamme TA-1.
Le poids du bras de lecture associé à la compliance de la cellule phonolectrice détermine le point de résonance basse fréquence. Par conséquent, il est essentiel d'utiliser des roulements de haute qualité pour que le bras suive le sillon sans générer ou collecter de bruit lors de la lecture.
En effet, la moindre résistance dans le mouvement génère un bruit indésirable dans les fréquences basses et dévie le cantilever de son axe de fonctionnement optimal. Cela peut entraîner une image déformée et une contrainte sur les aimants et les bobines de la cellule, générant un signal perturbé.
La gamme TA-1 et TA-1L utilise un roulement radial miniature pour l'axe horizontal et un roulement de pivot miniature pour les mouvements verticaux. La qualité des roulements associée à l'expertise de l'assemblage/ajustement manuel rendent le SORANE TA-1 un bras au rapport qualité/prix bien au-delà de nos espérances.
Le TA-1 et le TA-1L de base sont livrés avec un porte-cellule amovible à baïonnette, un câble phono en cuivre OFC 4N avec des connecteurs RCA (XLR en option) et tout le nécessaire de vis, clés et broches. Ils viennent également avec une monture 3 points de type REGA.
A cylindrical through-base or SME sliding base is available as an option.
The sound of the Sorane TA-1 and TA-1L is responsive, accurate and crisp in its reproduction, with no rolling or pitching noise from the arm.

The Sorane TA-1L tone arm is the long version of the TA-1 with all the qualities of the TA-1 but with the precision of a 12" tone arm.

Sorane tone arms are machined from a solid block of aluminium and then assembled by hand by trained craftsmen in Mr. Ikeda's workshop. This meticulous hand assembly shows just how far Sorane stands above the competition in the design of Japanese tone arms...

Sorane tone arms are not only assembled by hand; each arm also undergoes careful measurement, testing and adjustment to ensure the best quality and experience.


At IT Kygo, they produce Sorane and Ikeda arms, as well as other OEM brands for some of the biggest names in the analogue hi-fi world.
TA-1
TA-1L
Whole Length
288mm
380mm
Effective Length (Tonearm pivot - stylus)
232mm
322mm
Practical Length (Tonearm pivot - Spindle)
216mm
310mm
Overhang
16mm
12mm
Offset angle
22°
16.5°
Horizontal moving sensitivity
30mg
30mg
Vertical moving sensitivity
20mg
20mg
Vertical Tracking Force (VTF) range (針圧)
0 - 3 g ( 6g : Weight 2 rotation)
0 - 3 g ( 6g : Weight 2 rotation)
Cartridge + Headshell weight range (適応カートリッジ重量)
15 - 29g ( 31g : with sub.weight)
15 - 24g ( 28g With sub.weight) (*)
Height Adjustment(Plinth to arm wand centerline)
15 - 55mm
15 - 55mm
Vertical Bearing
Pivot miniature bearing (Not Pivot Contact)
Pivot miniature bearing (Not Pivot Contact)
Horizontal Bearing
Miniature Radial Bearing
Miniature Radial Bearing
Output plug
RCA (XLR : Option)
RCA (XLR : Option)
Output cable
Single core shield copper
Single core shield copper
Tonearm Audio Lead wire
OFC 4N Copper
OFC 4N Copper
Headshell lead wire
Copper with gold plated terminal
Copper with gold plated terminal
Headshell
Mchine tooled Aluminum
Mchine tooled Aluminum
Azimuth control in headshell
All available by attached Allen key.
Tonearm Net Weight
580 g
610 g
Standard Headshell Net Weight
17g
17g